At H-Research Asia, we have built a suite of approaches dedicated to Asia in order to maximize the chances of success of your products in the Asia region.
Typically our approaches address market access and marketing business issues that your product team face from a couple of years prior launch in country, until patent expiration and beyond.
Most of our approaches would fit within 3 sequential phases:
Typically, as your product comes onto the radar screen post Phase III clinical trial, the next key business issues to be addressed will start with…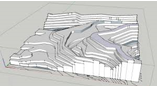 Market sizing and potential
Competitive landscape
Buying Process & Treatment Algorithm
Patient journey
Influential stakeholders & KOL mapping
Licensing opportunities
Then, H-Research Asia provides best fact-evidence support so you can build and develop your product offer for the region, leverage from internal regional/global insight for ensuring a consistent platform, though customizing some aspects to maximize local penetration in Asia.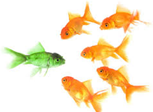 Product concept evaluation
Positioning & messaging
Market segmentation
Pricing maximizing revenues
Patient Access Programs evaluation
Value treatment & Reimbursement
Once launched into the market, H-Research Asia continue providing consulting and research guidance to best monitor the performance of your products at a local level, as well as assessing on-going threats and opportunities as marketplace keeps evolving.
Brand Equity
Prescription Behaviors & Patient Shares
Repositioning & Messaging
Sales Force Effectiveness assessment
Optimal value proposition for Public market entry
360⁰ Business Assessment